About
Belmont Management Company ("BMC") was formed in 2004 and serves as the Management Agent for Belmont owned properties and unaffiliated owners of multifamily housing.  BMC manages over 100 communities that comprise over 5,000 units. BMC is committed to offering complete property management services including marketing, leasing, maintenance, tax credit compliance, accounting and financial services.
Intra-Urban Investments
Intra-Urban Investments ("IUI") was formed in 2004 and serves as the holding company for IUI Housing of Oklahoma, IUI Housing of Arkansas, IUI Housing of Kansas, IUI Housing of Texas and IUI Housing of Missouri. These IUI held entities hold Belmont's general partner interest in the properties it owns.
SDR Investments
SDR Investments ("SDR") was formed in 2009 in order to serve as a Consultant on LIHTC developments.  SDR has been the consultant on over 10 successful developments creating over 800 units of affordable housing.  SDR is actively involved in market rate and commercial real estate joint ventures.  SDR is the majority owner of IUI and holds the limited partner interest in several of Belmont's properties.
Our company views each team member as a vital partner in the overall success we achieve.

Leadership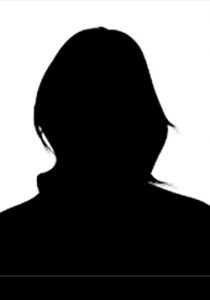 Rhonda Nicholson
Rhonda Nicholson is the President and CEO of Belmont Management Company, Inc.  She has 28 years of experience in the affordable housing industry.  Prior to joining Belmont, Rhonda worked for ERC Management Group, LLC for 18 years, where she served as Senior Vice President.  The Belmont portfolio consists of 103 apartment communities consisting of multi-family apartment communities located in Oklahoma, Arkansas, Texas, Kansas, Missouri, and Colorado.  Rhonda's professional designations include:
CPM Candidate with IREM (Institute of Real Estate Management)
Oklahoma Real Estate License – Active Sales Associate
Graduate of the Disney Approach to Leadership Excellence
Shining STAR Recipient:  Spectrum Seminars
Certified Assisted Housing Manager; Quadel Consulting Certification
Certified Occupancy Specialist:  National Center for Housing Management
Tax Credit Certified Specialist
Past President and current Board Member; Rural Rental Housing Association of Oklahoma
Past President and current Board Member:  Rural Rental Housing Association of Kansas
Featured Property
Looking for the perfect place to retire and live a relaxing life? The Commons, located in a residential area in downtown Oklahoma City, is the place for you.
Our newly constructed energy efficient complex is for those that are 62 years of age and older. We offer spacious 1 and 2 bedroom apartment homes which comes equipped with washer and dryer, microwave, stove/oven, garbage disposal, refrigerator and dishwasher. Our location gives you quick access to several shopping locations but, don't worry about carrying those shopping bags up several flights of stairs, we have an elevator for easy access to your home! Family and friends will be delighted to come by your new place and are welcomed to enjoy the splash pad, tot lot and patio grills for a wonderful afternoon or evening without ever leaving the comfort of the complex. The property staff attends to those day to day tasks that you no longer will have to concern yourself with such as lawn care and maintenance. We also welcome you to enjoy our fitness facility, computer lab and library all located within the building. – See more at: http://www.commonsonclassen.com/